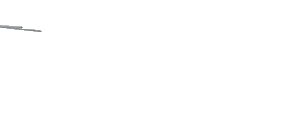 E-Mails from Tony Ė an eye-opener, candid and informational!

A collective report from Tony Percoskie and Bob Simpson
---

Tony Percoskie
Gentlemen:

The Association lost a good friend on Friday, Novemer 23, 2001. Tony Percoskie lost his fight against cancer.

Tony was a door gunner with the unit that supported our unit in Chu Lai. It's likely that many in our Association saw Tony manning a gun during an insertion or extraction. He joined the unit sometime in 1967 and extended at the end of his tour. His support of our unit continued to the day he died - he put me in touch with the people at Ameriscan in order to negotiate an arrangement for our Association to provide low cost CT scans, and he shared with us on our website the personal details of his personal fight with the disease that eventually killed him. His courage in this fight was evident to anyone in this Association with whom he had contact. And until the end, he never lost his sense of humor, as evidenced by the photo above

V

ietnam Helicopter Crew Members
"Tony Percoskie" Cancer Fund
(or VHCMA-TPCF for short)
P.O. Box 752512,
Memphis, TN 38175-2512.

Regards to you all!

Tom
Gentlemen of the Americal LRRPs/Rangers my name is Tony Percoskie, in 1968 I was a door gunner/Platoon Sgt. for the 178th aviation, "The Boxcars". I initially contacted Bob Simpson at your web site trying to track down a guy named Grindstaff who had 1049d out of our unit into LRRPs.
In our conversation, via the web, I told Bob that I had been diagnosed with a golf ball size tumor on my right lung. This was in part thanks to the detection ability of a CT Lung Scan. I say in part thanks, because 10 months prior I had to take a full Haz-Mat physical for work, to collect the Haz-Mat response team bonus back in October 2000. A previous full chest X-ray had revealed nothing. Then, right after the holidays I started to feel crappy, always tired, looking for a nap every day, and finally I got sharp pains in the right chest area. After having had enough of that, I went to my family doc and he ordered an x-ray and CT lung scan.
The scan revealed the tumor and a lot of fluid in the right lung. Fortunately, I got hooked up with a really good case coordinator named Dr. Robert Hooper, an oncologist. He is a very big proponent of CT lung scans, and no fan of x-rays. It his opinion that they do too little too late. A CT would have shown mine when it was only 2 to 3 mm in size. That's about the size of a BB.
Since then I have sent Bob everything I have learned at the doctors waiting area. They must have 10,000 brochure on everything you ever wanted to know about cancer, and believe it or not the Doc told me that cigarettes aren't the only boogie man out there when it comes to cancer. Doc Hooper feels very strong about the scan, especially that Vietnam Vets should get early regular checkups. If they could have gotten to mine when it was still encapsulated, they could have done a procedure called Parking. That's where they park a radiation pellet next to the BB and let it leach radiation to it to kill it.
I have a ton more info to give to you guys regarding other things I have dealt with so far. Like the VA hearing for disability, Social Security
disability etc. Its all been positive and pretty quick so far because, I have gotten some good advise from vets like you guys! And one particular grunt from the 196th, who has been through the red tape for years. His name is Virgil Detrich from Mesa, AZ. and to show you how paths cross some times in life, he was one of the grunts we lifted out of Kham Duc Special Forces Camp back on May 12th 1968. My wife was amazed that all these Kham Duc survivors came out of the wood work to help me. I told her that it's almost like I found this old PRC-25 in my foot locker and keyed it up, and said, "Is anyone out there?" And I started hearing all these guys calling me back.
I will let Bob pick up the rest of the story for now, and let him give you some of the info I got from the brochures regarding such things as geographic cancer, genetic predisposition, etc. Until next time, keep the faith.
Tony Percoskie
178th Gun Platoon 1968 "Get Some"


---
E-Mails from Tony Ė an eye-opener, candid and informational!



A collective report from Tony Percoskie and Bob Simpson

Tony Percoskie, an ex-door gunner with the 178th Aviation Unit (Boxcars) in Vietnam, contacted our association via the message board sometime back in early July this year. "Boxcar" if you remember, was the call sign for the Chinook unit co-located on the beach with us. I answered his email (unrelated to this topic) and seemingly that was the end of our correspondence. Then I received an email from Tony on 12 August, titled: Back on line hopefully! I will tell Tonyís story though his emails to me, as Iíve found him, and his messages, to be quite revealing and very candid. As men who shared a common experience so many years ago, and having a bond, we should, and need, to talk openly about our health issues. Donít forget; we, because of where we were stationed, and the chemicals sprayed there, all share a high-risk for several forms of cancer. To bring this point forth, please read Tonyís first e-mail titled: "Back on line hopefully!", it went as follows:
"Now I will update you on my deal. Spent a week in the hospital and then on to 7 weeks of chemo and radiation. Its a tumor in the right lung about the size of a golf ball." He went on to say: "Had 1st VA hearing on Tuesday because it appears that they now recognize 5 other forms of cancer as related to agent orange." And then this eye opener: "We flew through that shit all the time. Even carried 55 gal drums of it on the ships. Some times rolling them out the back with a proximity fuse in them so they would air burst over the jungle.... Bob maybe you could spread the word to the other troops, my doc who is ex-army surgeon advises get a lung CT scan; forget x-rays. It will show something as small as a pea." Tony
Note: There many tools that can, and should be used for early detection and the subsequent treatment of cancer. For example, CT Scans are certainly much more able to provide a truer picture than an x-ray can (Tonyís case). Some of the other diagnostic tools available are: A colonoscopy, an upper endoscopy, a flexible sigmoidoscopy, blood work-ups, a biopsy and the taking of stool samples.
To continue; Tony has taken on the mission of providing us and his own unit (Vietnam Helicopter Crewmanís Association) with any and all information that he has gleaned from his own ongoing experience and through conversations with his doctor, an ex-Army surgeon. I do so thank him for the sharing of his situation. A subsequent message from him revealed this:
"They put me in out- patient today for a thorentisis, thatís a lung drain of fluids. Got out just under a gallon. Thatís right a gallon. It seems that this little booger is seeping. They are hoping the radiation will cordorize it. If not they can go in and pinch something off and stop it that way. I was feeling like I swallowed a basketball, and could hear all this stuff sloshing around. What a relief. The docs have been amazed that I have had no adverse reaction to the chemo. No appetite loss, no nausea. I told them you are looking at a 55-year-old toxic waste dump. I have been in training for years. Smoke; drink, 25 years on the police dept. Greasy spoons at 3:30 in the morning. Top it off with growing up in New Jersey and there you go." Tony
And then this message, for you east-coasters (although radon can be found just about everywhere) - adding to our risk factor:
"
Bob, Here some more info I got at the docs office while I was waiting around for radiation. They must have 10000 brochures laying around about cancer. One had to do with geographic cancer areas. It seems that Radon is a biggie when it comes to lung cancer. It is usually found where ever uranium is found. Northern New Jersey, southern New York and eastern Penn have a lot of it in the mountain areas. Way back in the 40s and 50s home builders never gave any thought to venting foundations causing radon gas to build in the basements and seep up into the living areas. Only recently did it become law in those areas to require radon tests until a house can be sold. Also there is a place in New Jersey called cancer alley. Its a 13 mile stretch on the New Jersey turnpike that cuts through Woodbride down to Raritan passed all the oil refineries. They have inordinate amounts of cancer in those towns. So as Dr. Hooper says, tell the troops that cigarettes are not the only boogieman out there. Its also were you lived and were you been, also genetic predisposition, but thatís another story. Get a CT scan." Tony Percoskie 178th Gun Platoon

On 8/17/01, I received this message from Tony:
"I am leaving for radiation in a few minutes. Also I have been in touch with Charlie Rains, he is our national director for the Vietnam Helicopter Crewmenís Association. He said we are getting a lot of guys starting to call in about cancer issues. He also plans a big article in our Newspaper; I will send you a copy when he runs it. He said we lost 10 guys in 1996 to all various forms of cancer. All between 46 and 51 years of age. It looks like the boogieman has come back to get us. Screw him - Lets rock ní roll!" Tony Percoskie 178th gun platoon
In wrapping up Tonyís emails Ė he had this to say:
"I would suggest that we not with hold any info from the troops. If what we know so far will motivate just one guy to go for the CT. Scan it will be a good start. When will your next newsletter go to print? My thoughts are to draft a letter of introduction to your guys and show them what happened to me in a matter of 10 months. My two key issues will be that in October 0f 2000 I had to take a mandatory Haz-Mat physical for work to collect the Haz-Mat bonus. Nothing showed on the X-ray. Ten months latter I have a pain going on and CT Scan revealed a golf ball size tumor. Also for the past 10 months I was extremely tired. Always looking for a nap etc. And we donít do any heavy-duty work. Itís the Silicon Wafer industry. We need to give the guys the signs to look for. I have much more. Tony Percoskie 178th Gun Platoon
My point and Tonyís, in this piece, is that: Going to the doctor, and or, clinic/hospital for examinations can save your life. If you are noting changes in your body over the course of a few weeks, donít wait until itís time for your physical to get the symptoms investigated. Getting a "HARMLESS" SYMPTOM checked out Ė can save your life. Symptoms like; feeling overly tired for weeks on end, or having a change in the color or size of a mole, and or, a change in your bowel/stool movements (blood) Ė and then that unexplained sudden loss of appetite and drop in weight - they are all indicators of something. Also, itís the change in (body) habits that could be important.
Additionally, speak up when you visit your doctor. Donít be rushed or distracted. The average time a doctor and a patient spend together is 23.4 minutes (Natíl Center for Health Statistics). So make a list of everything you need to discuss with your provider, and put your most important concerns at the top. The New England Journal of Medicine just publish the results of a cancer/colon study ran at various VA hospitals throughout the country, on men 50 y/o and older. The study revealed that when a colonoscopy is used as a diagnostic tool, that test detected pre-cancerous, and cancer with over a 95% success rate. The other 2 tests ran; the stool-sampling and sigmoidoscopy, failed to detect growths in the colon area, in about 1/4 of the cases (men) examined. Also, I might mention that: Fear of "knowing the truth" keeps many people from getting the treatment they need. Folks often develop their own theories about what is happening, but usually their worst fears are not realized. However, life-wise, we need to be sure. Plus, with more illnesses being much more treatable today Ė early detection is the key. And, the earlier the treatment, the more likely a successful outcome.
In closing; this is but one manís story - sadly, there are a certainly multitude of others out there. In fact, recently Steve (Crabs) Crabtree wrote a very wonderful and enlightening piece for the Patrolling Magazine and the Sua Sponte about his experience with cancer and the V.A. I submit that we should talk and share information. That we come forth to help and assist, when possible, in this, our battle, for a continued life with our loved ones.
Bob Simpson
rsim023@aol.com
"A long life may not be good enough, but a good life is long enough." - Benjamin Franklin